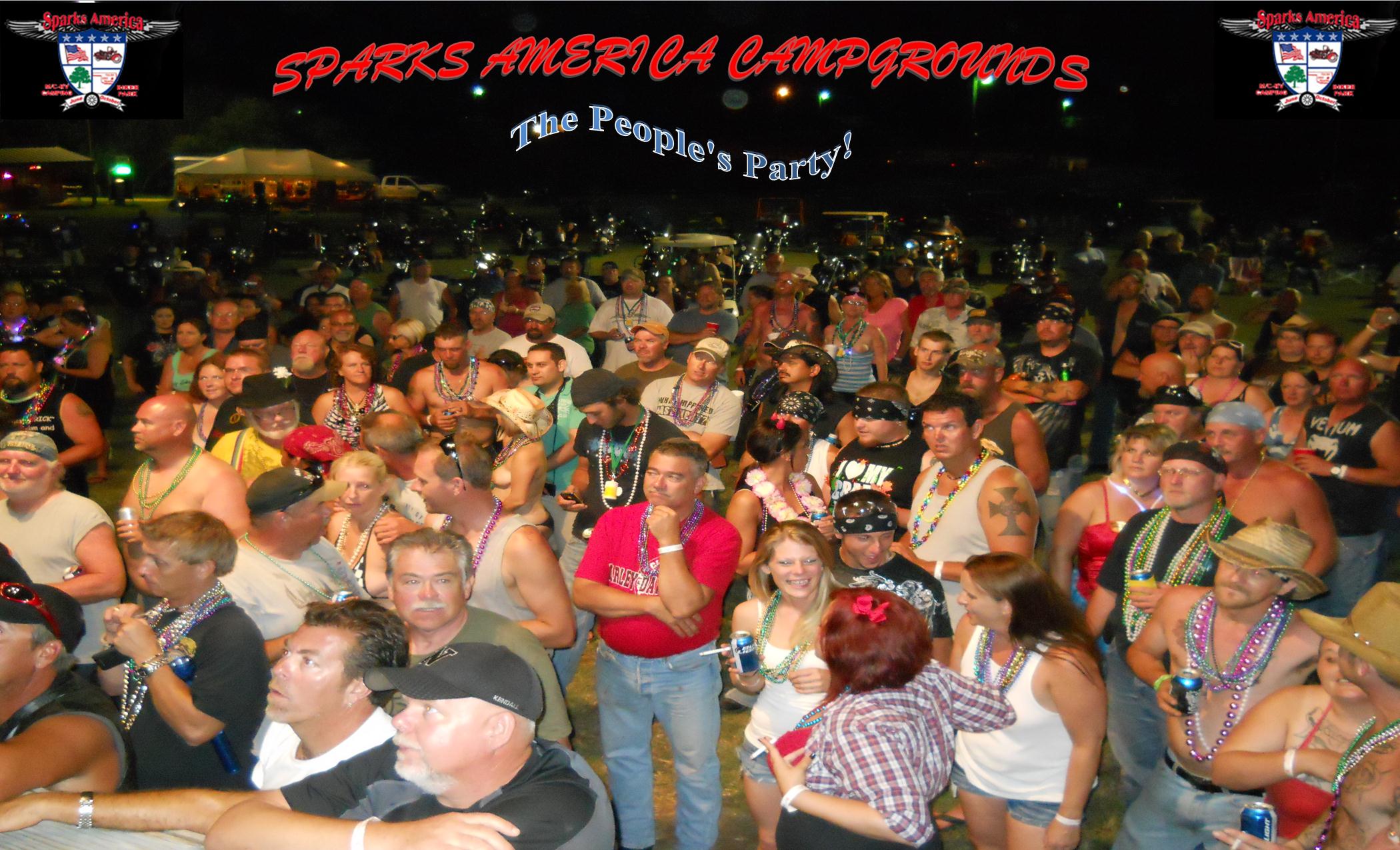 **BIKE WEEK – RV RESERVATIONS**
If you have a specific RV spot that you want or have already reserved for Bike Week 2015 – the deadline to pay for your reservation is April 15th, 2015. After this date all RV spots will be made available for booking and will not be held.
Call 918-866-2543 to pay and reserve your favorite spot!
Sparks America Campgrounds welcomes you to come enjoy one of our awesome parties! Check out the Events page for details. Our park is capable of handling thousands of your closest friends and or co-workers for personal or corporate events and parties. We have everything you need to make your event a success. Even if you are just passing through and need a camping spot for the night we can hook you up. Primitive tent camping as well as RV hookups. For more information about what Sparks America Campgrounds has to offer, please check out the Park Info page.
Trying to find Sparks America Campgrounds? Check out the Map/Directions page.
Check out the new Sparks America Campgrounds Photos gallery!
It's never too early to get your RV site reserved and start planning on another awesome party at Sparks America Campgrounds!!!
Tickets and RV sites can be reserved at any time, check the event pages for prices.
Now booking RV sites and vendors for all 2015 events!
Want to be a food or merchandise vendor at Sparks America Campgrounds? Check out the Vendors page.
Contact Sparks America Campgrounds at 918-866-2543 or you can Contact Us by email.
All Sparks America Campgrounds events are 21 and over. (Except the Kids Haunted Hayride)
Web Hosting by: